How To Prosper As A Job-Seeker In Today's Job Market.
Most people all over the world are getting a little antsy after sitting in the house for the past couple of weeks due to COVID-19? Particularly if you are on the job search and things have seemingly slowed down as a result of the pandemic, you may be feeling some anxiety about what's next and when you may be able to find your next opportunity. The silver lining is that with the #StayAtHome order and social distancing rules being in effect, you now have the time (LOTS of it) to set yourself up for job search success.
Here are five tips to get you started:

1. Get your knowledge up!
With so many programs and universities halting in-person classes and transitioning their courses to online, this is a unique opportunity to build your knowledge base and make yourself more marketable as a candidate. You can learn a new skill, take classes, and earn new certifications for discounted or no cost. These can then become additional highlights that you can add to your resume to help set you apart from other applicants in the job market.
Update your resume and LinkedIn profile.
Speaking of resumes, now that we've got time, you've got plenty time to update yours! And contrary to popular belief, companies are still hiring. In fact, several industries are ramping up hiring to help meet the increased demand during this crisis, including:
Grocery Chains
Pharmacies
Healthcare
Crisis Management
Remote Meetings & Communications
Online Learning
Online Retail/Amazon
So put the extra effort in to overhaul your resume and LinkedIn profile to ensure they are competitive and will attract the attention of recruiters. Don't feel like doing it yourself? Hire someone! There are plenty of resume writers who are taking on clients now (hi!!) and offering discounted rates to help job seekers navigate this new environment to find employment.
2. Define your potential employer list.
Part of finding the right job is also identifying the right companies to work for. Use this extra time to research and select prospective employers and understand what they may be looking for in candidates. Utilize the online forums like Glassdoor to review what current and former employers are saying. Search various news/media outlets to learn how this company is viewed by the public, what challenges they may be facing, and any major organizational changes. Find current employees you can connect with to learn more about the inner workings of the company and its culture. Then narrow your company list so that you can begin to tailor your documents (resume, cover letter, etc) to align with what those companies are seeking.
3. Prepare for virtual interviews.
As a result of the coronavirus, employers are getting creative with how they are connecting with and interviewing candidates. Even after the crisis is contained, you can expect that remote/virtual interviews will become more of the norm. So take this extra time to get comfortable with using remote communication software, practicing your interview answers in front of a camera, and establishing the interview space in your home (please don't be the person interviewing in the bedroom with the headboard in the background).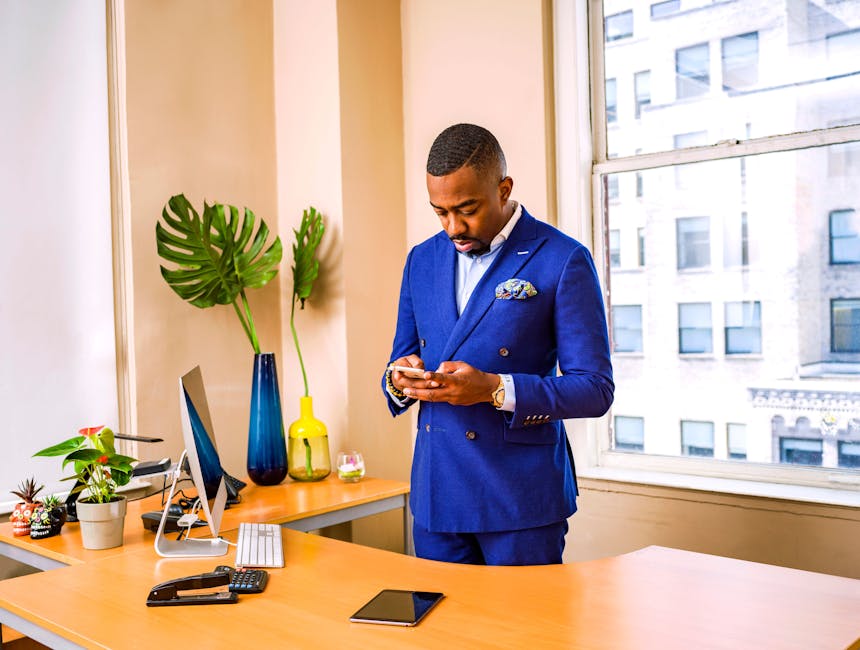 Build your online network.
Now that we can't hang out in person, people are leveraging online and social platforms to maintain and build relationships. First one that comes to mind is LinkedIn, so after you update your profile (see #2), start engaging with other members via groups and forums. Identify decision-makers, peers, and other industry personnel to add to your network and send connection requests (pro tip: don't just blindly send connection requests. Personalize the note so the person knows you aren't spamming them).
But it's not just about LinkedIn. Many companies have become even more active on Facebook, Twitter, and Instagram to keep connected with their customers and employees. So utilize these platforms to interact with company personnel directly and engage them in relevant conversation.
As you seek to connect with more companies and decision-makers online, this is also a good time to do some cleanup on your online brand. It's 2020, you know that companies will check you out online, so don't give them something to find. Even though your Facebook, Twitter, and Instagram accounts may be for personal use, they are still a reflection of who you are and how companies perceive you. So if your accounts are public, you'll want to spruce up your profiles and remove posts that may come across as inappropriate (i.e. the drunken party photos and the highlight reel from your trip to the dispensary in LA).
For more information about Julia Rock, check out Rock Career Development or follow her on Instagramand Twitter.