Spring has sprung for another year, bringing with it beautifully blooming gardens, warmer weather and the urge to clean out, start again and take charge. It's a season of revitalisation, new growth and renewal, which as cliché as it might sound is exactly how most of us feel once the sun peeks out from beneath wintery clouds and it's finally warm enough to show our toes again.
While spring cleaning might not always happen in spring (let's be honest, there's nothing quite like a Queen's long weekend winter spruce), the season does evoke a serious desire to start fresh, making it the perfect time to embrace new design themes and update your interiors for the months ahead. And as with every year, there's plenty of new styles, shapes and materials to try out.
In order to stay ahead of the masses, we quizzed Lauren Keenan, a Sydney interior stylist and founder of Lauren Keenan Home , about exactly which new-season trends we should all be trying out. Her answers are enlightening, with Keenan picking out eight must-have styles to try now. From dark marble to the return of boucle cottons — yes, boucle is making a comeback — the below themes are likely to be everywhere in the next few years, joining the millennial pink-hued ranks of design's most-lauded moving into the 2020s.
Embracing maximalism
We'll be seeing more and more of this fun trend over the coming months. Maximalism is all about indulgence and hedonism, with a cheeky sense of humour. Rather than having one hero piece in the room, every item makes a statement. Look for sofas in bold hues and accessorise with metallics and large-scale plants.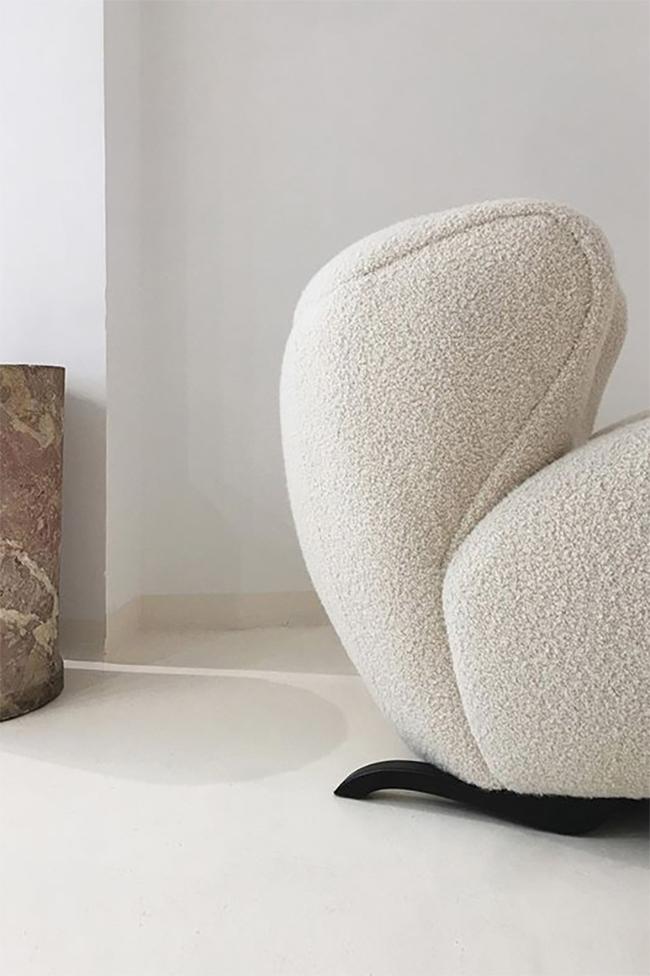 Image: Pierre Augustin Rose
Boucle
Boucle is a popular trend for upholstery fabrics this spring. The irregular loop style of this fabric provides an interesting texture to cushioning. Use as accent texture in scatter cushions, or make a bold statement by using on a sofa or occasional chair.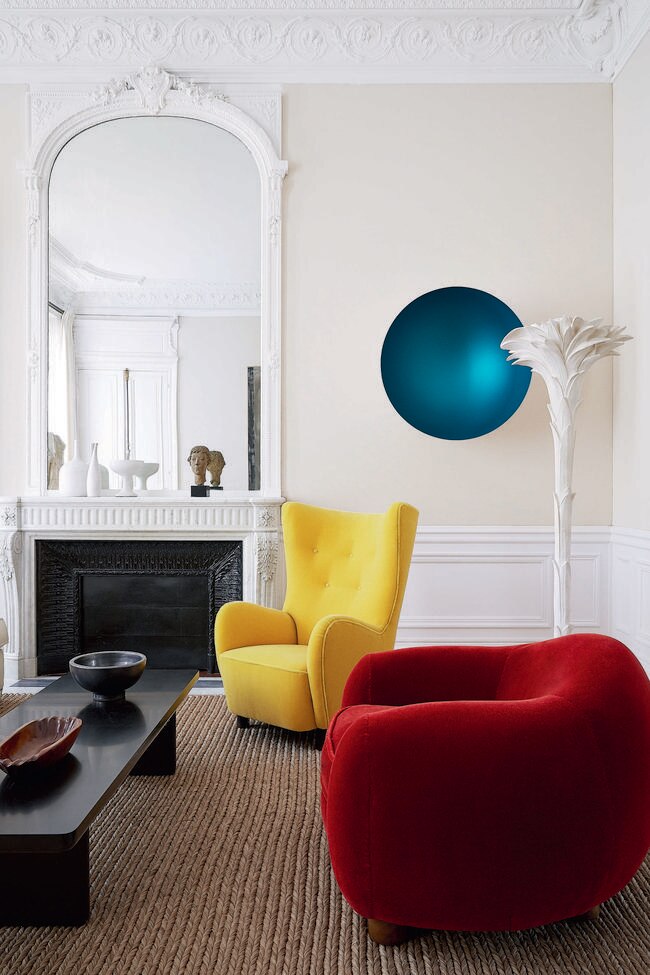 Photographed by Kasia GatkowskaCurves and circles

Curves are back in a big way this spring. We're seeing them in everything throughout interior architecture – they are a great way to break up all the rectangles in a space. And the good news is that you can easily embrace this trend in your own home. Look out for arched mirrors, rounded bed heads and accessories with semi-circle elements.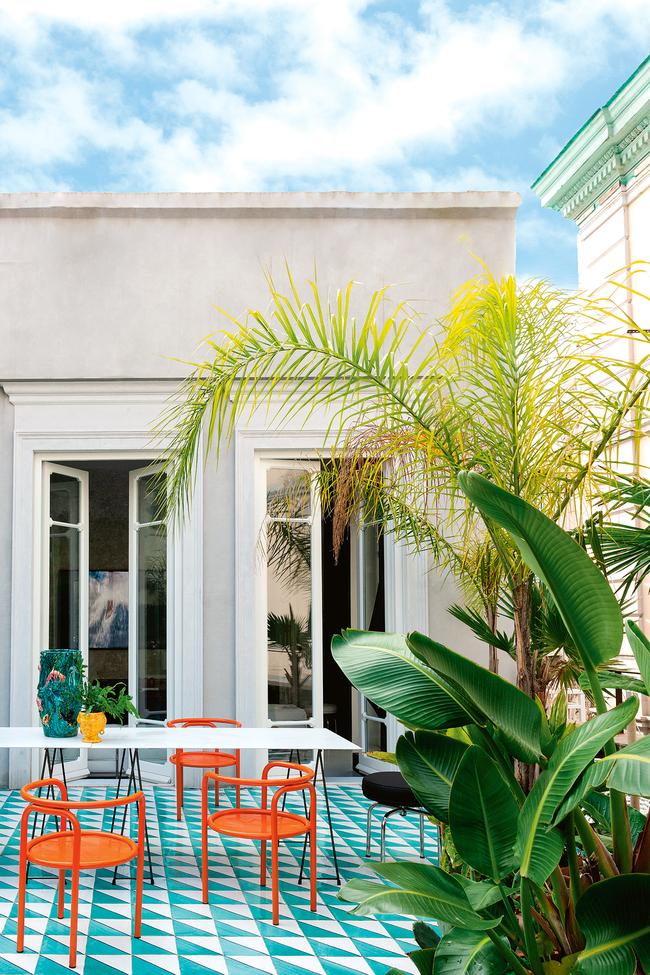 Statement tiles
Inspired by the beautiful bathrooms in traditional Italian and Spanish design, statement tiles will make a big comeback this spring. Escape the cookie cutter white and grey aesthetic and embrace a tile with colour and pattern. Look for tiles in shades of sage, terracotta and smokey blue to create a spa-like experience at home.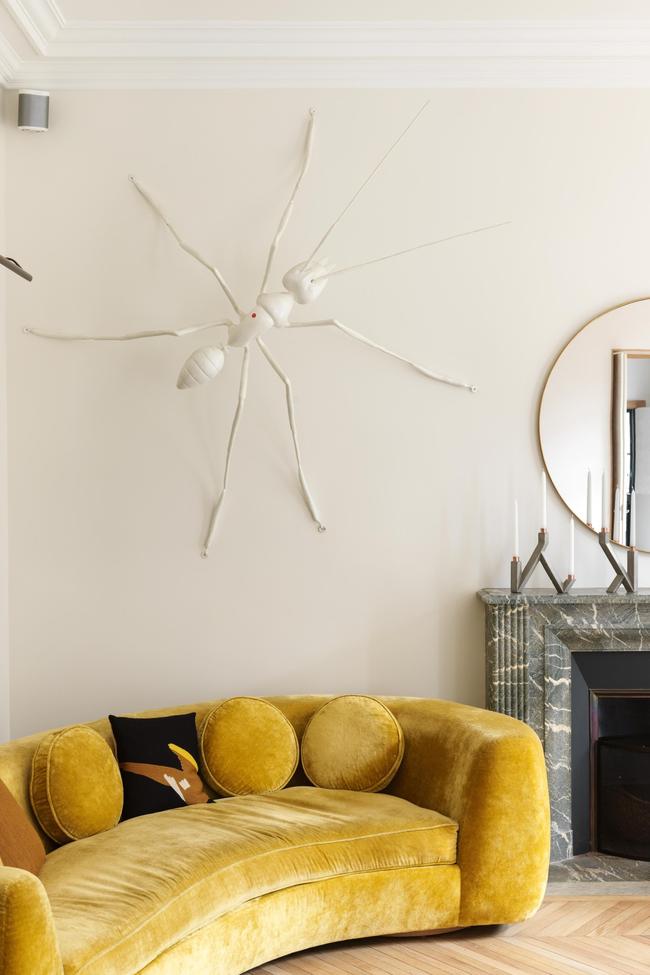 Photographed by Stephan JulliardMustard hues
Mustard yellow is spring's It colour for interiors. It has an uncanny ability to work with most palettes. A fan of pale pink? Mustard gives it depth. Smokey grey sofa? Mustard provides the pop. It's also the perfect foil to a largely white room, providing an often needed focal point. It can be as simple as a throw on the sofa or an artwork featuring some mustard tones.
Photographed by Prue RuscoeDark marble
Marble is an enduring favourite for interiors, but this spring sees a departure from the milky white and pale pink versions that have been popular for the last couple of years. For a fresh take on an old favourite, make a statement with much darker tones like black, deep red and bottle green. This season you'll see coffee tables and accessories in these bold marble colours.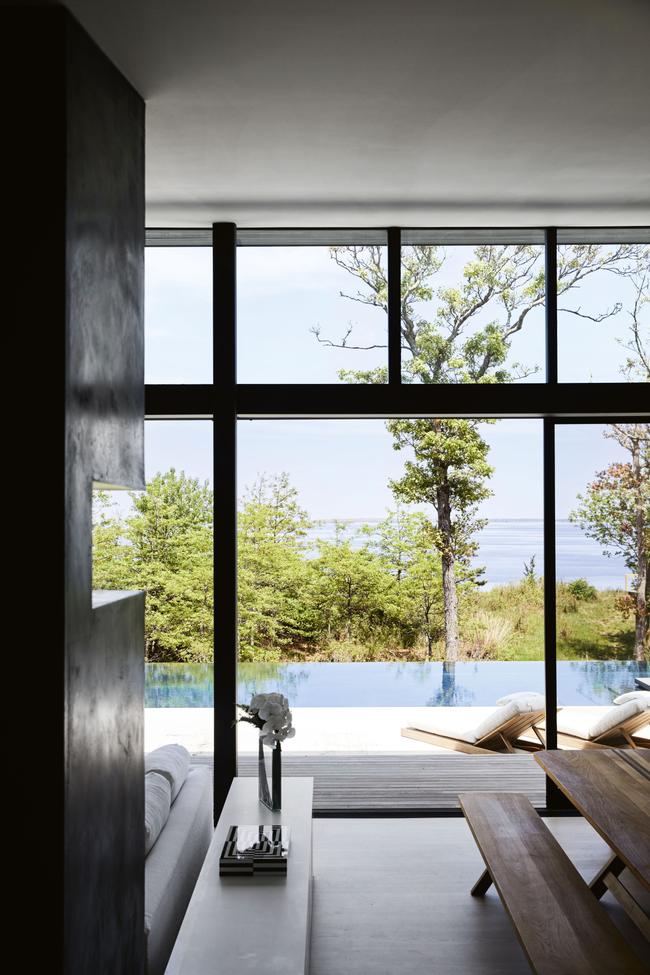 Photographed by Sharyn Cairns
Biophilia
With spring here, we all feel the need to reconnect with nature. And as the weather warms up, the trend is to invite the natural world into your home through green life, botanical artworks and objects and a nature-inspired colour palette. Better yet, merge your indoor and outdoor spaces by using similar styling items like pots and cushions.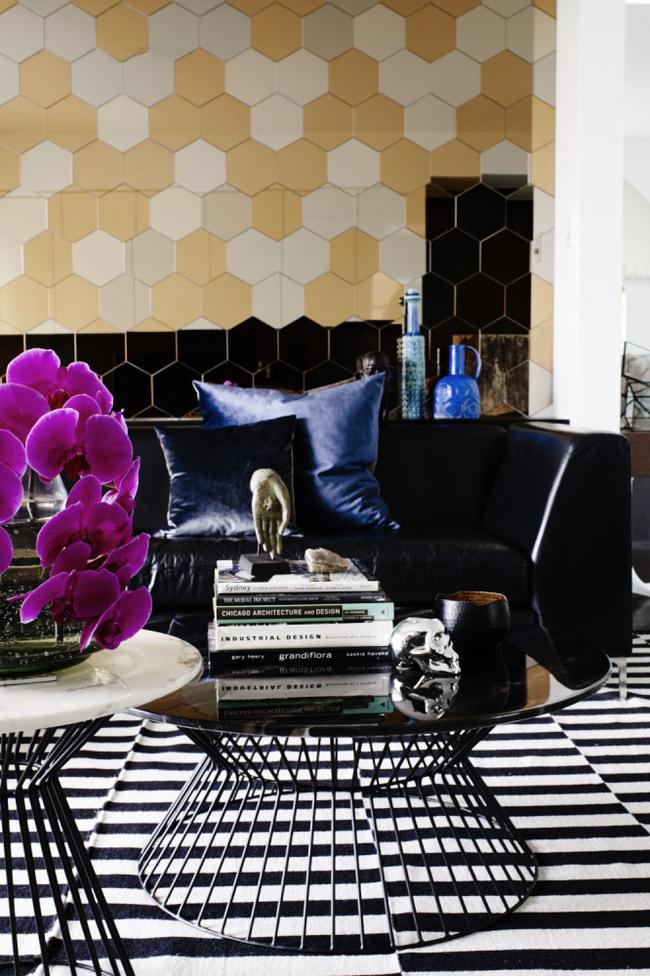 Photographed by Prue RuscoeModern Art Deco
A new interpretation of Art Deco will make its way into our homes this spring. We see decorative rounded patterns alongside more angular and geometric forms. The overall look is fresh and playful, but a slightly more pared-back and modern version of Art Deco. While the colour palette still features some jewel tones, like sapphire blue, they're tempered by more minimal sandy tones. Metallics are less high shine, more matte.